Basement Finishing Tips by My Basement Repair Pros
A finished basement provides an additional room without needing more lawn or plumbing line extensions. However, without the proper techniques, you can face moisture seepage problems in the future. For professional basement finishing in your local area, call My Basement Repair Pros at 844-406-0501. 
Important Tips for Basement Finishing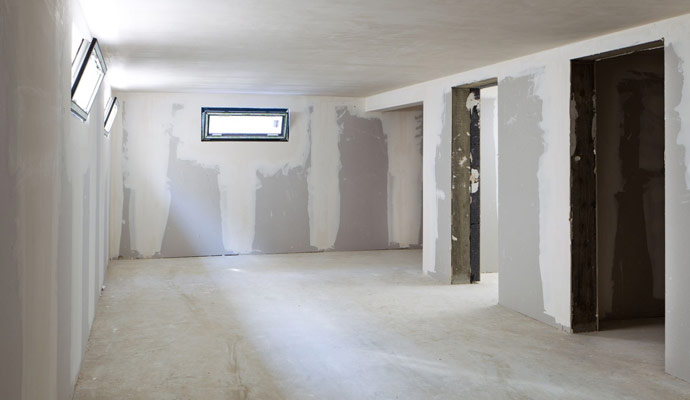 There are a lot of aspects to consider and pay close attention to when it comes to finishing a basement. Some of those important tips include: 
Strategic Design - a strategic design will allow you to save space and use your basement to its full potential 
Insulation - use proper insulation products and methods, or consult specialists like us to save heating & cooling bills
Fix Moisture Problems - solve any moisture problems before putting up walls to prevent your wall from getting damaged by mold
Lighting - basements lack natural light, thus install lights throughout the room to make your basement seem more inviting
Use Vibrant Colors - using colors that pop will make your basement feel more lively and relaxing
Install Egress Windows - egress windows are a part of basement building code, that allow people to escape in case of an emergency
Find Your Local Basement Waterproofing Contractors
Basement Space Planning Ideas
My Basement Repair Pros can help you strategically plan your basement space. We will consider furniture, refrigerator, TV, or any other belongings you wish to move in the basement. We understand that your basement will often time be a great hangout stop for your friends and family. Thus, optimal space is required to ensure everyone has a great time. Proper space planning will allow you to make the most out of your basement.