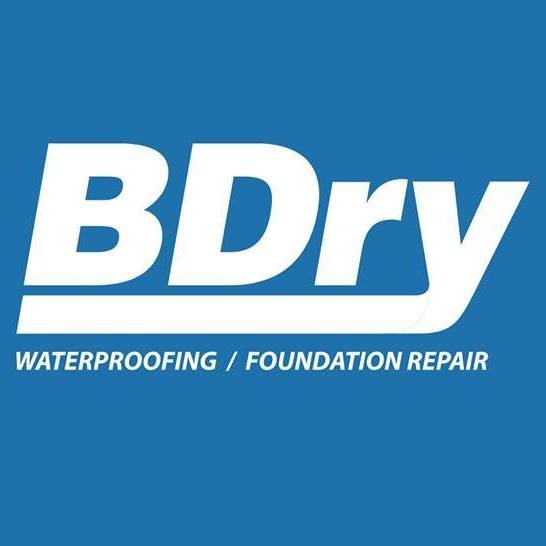 B-DRY Waterproofing of Metropolitan Washington, DC
Professional Basement Waterproofing in Washington, DC
Installing waterproofing and foundation solutions that last a lifetime is the everyday focus of BDry of Metropolitan Washington, DC. BDry has been around for more than 60 years because we have served the Washington DC and surrounding Virginia and Maryland areas with great pride in helping our neighbors. If you're looking for a company offering reliable basement waterproofing, crawlspace waterproofing or foundation repair solutions in the Washington, D.C. metro area, then give us a chance to earn your business ­– as we have done with tens of thousands of home and business owners.
From Manassas to Bethesda, from Arlington to Alexandria to Fredricksburg, call us for a free, no-obligation inspection and price quote of your basement, crawlspace or foundation.
How Our Basement Waterproofing System Works
As a water table rises and the french drain that the builder installed inevitably fails, the water builds up and travels over the footing and under the footing, directly into the very high capacity pipe.
Water that enters through cracks in the wall will travel through the weep holes and enter the BDry pipe. This water seepage is directed by the BDry wall membrane also into the BDry pipe.
The BDry System Installation Process
BDry Basement Waterproofing SystemTo Install the BDry Basement Waterproofing System a portion of the floor slab is carefully and temporarily removed. A trench is created to slope toward a drainage point. Weep holes are then drilled into the core of the concrete blocks in order to drain them constantly. Our BDry waterproofing membrane Rigid Sealer is placed on the interior wall. Our high capacity BDry Pipe is then installed in the trench next to the footing.
The concrete floor is then restored. Once this concrete dries, any floor covering tile, carpet or wood floors can be installed on top of your floor slab. While the installation of the BDry Waterproofing System may take more man-hours to install than other methods, this process results in a longer-lasting solution to keep your basement or crawl space dry. This unique installation process and the materials used in our installation process address the five most common ways groundwater enters your basement or crawlspace and gives you lasting peace of mind to use the space as you please.
Sump Pumps
A sump pump is a mechanical device used to remove water from your basement or crawlspace. Sump pumps are particularly helpful in wet basement waterproofing. Water that arrives via the walls and floors is collected and pumped out of the home. Having a basement waterproofing system and/or a proper sump pump installed are options for keeping a wet lower level dry. Knowledgeable waterproofing experts, like those at BDry, will be able to help you determine the best solution and whether a sump pump is needed.
Our consultants will arrive at the residence to assess the situation. We will take some measurements, prepare an estimate and show you how and why we suggest a specific basement waterproofing solution for your problem.
---
Services Provided by BDry Metro DC
Basement Waterproofing
Basement Windows
Crawl Space
Foundation Repair
---
Location and Contact Information of BDry Metro DC
14872 Persistence Drive

Woodbridge, VA
Areas Served by BDry Metro DC