Leaking Windows Repair in Your Area
Basement windows are some of the notorious weak points in your home. They typically represent the weakest point in your basement's energy efficiency, and they're a common entryway for groundwater.
A properly designed basement window, complete with a window well, should not leak, nor should it be a drafty, ugly part of your home. The purpose of windows in a basement is to allow in beauty and natural light and to make your basement feel less like a dungeon and more like a part of the rest of the house.
Contact My Basement Repair Pros to have professional repairing done for your leaking basement windows.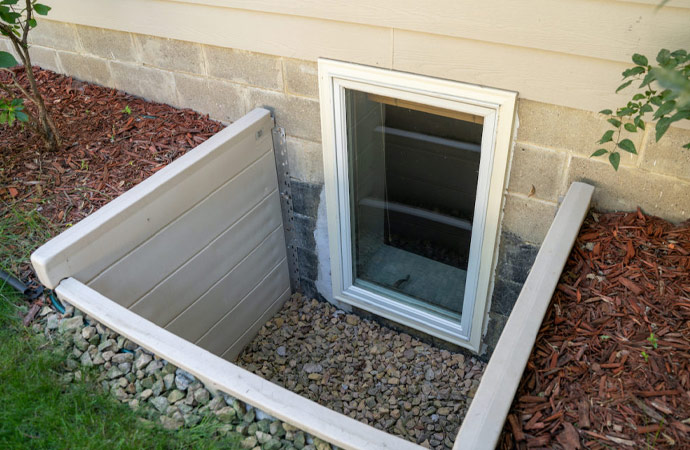 What Causes Basement Windows to Leak?
Old-fashioned basement windows are designed with a steel or wooden frame, which is mounted in an opening in your foundation wall. While the low costs of these frames may seem attractive at first, there is a clear downside. Within five years or less, the window frames will begin to rust, rot, or corrode, become ugly and drafty. Eventually, the windows themselves will become difficult, if not impossible, to open.
As the damage worsens to the basement windows, they will become more and more prone to leaks when water reaches the other side. Outside air will begin to literally pour into your home, leading to big costs in your home's energy efficiency.
Find Your Local Basement Waterproofing Contractors
Basement Window Wells Woes
So your basement windows can leak if water is on the other side. But where does that water come from? More often than not, the answer lies in the window wells.
Basement window wells are designed with gravel at the bottom to allow water collecting in them to drain away. However, over time, dirt, leaves, and other debris will collect in the wells every year.
Over time, this will compromise a window well's ability to drain water away, and the window wells will begin to fill with rain and ice. This creates puddles of water against your basement windows, and water leaks into your home.
When basement windows leak, they not only flood the home but leave large, unsightly stains on the walls and floors. The stains can be from mud, or from rust from the metal frames. Either way, it's not attractive! Look no further than My Basement Repair Pros to get rid of all the issues you are experiencing from the leaking windows of your basement.
Why Choose My Basement Repair Pros?
My Basement Repair Pros screens and provides professionals who specialize in basement waterproofing, crawl space repair, crack repair, finishing, sump pumps, and other basement issues. These are local companies who have shown a track record of helping homeowners like you, make the basements dry and safe. Whether you have a finished basement or a basement that needs work, we can provide the appropriate professional help in your area, to solve your basement issues. Contact us today or call us at 844-406-0501 to know further details.